(Rare photos and info about CRL units (Thanks a lot) by
Mr Kevin Clayborn Sales Manager of Orban/CRL)

Here is the old CRL manufacturing plant where made all of the
CRL units which shown on pro-radio-vintage pages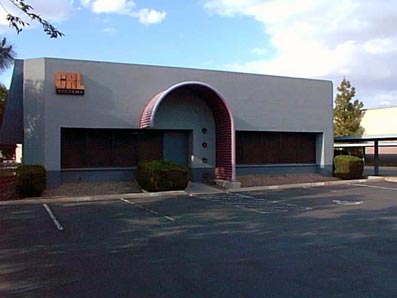 Booth of CRL on NAB at 1998, shown the DP100 an all
digital processor a competitor of Orban 8200.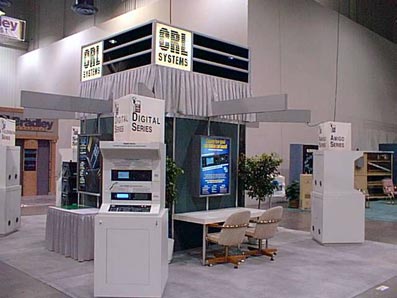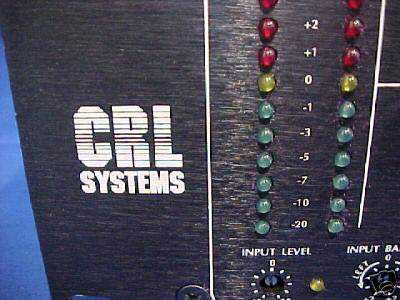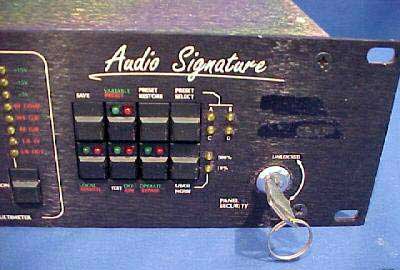 CRL Audio Signature & Stereo Maxx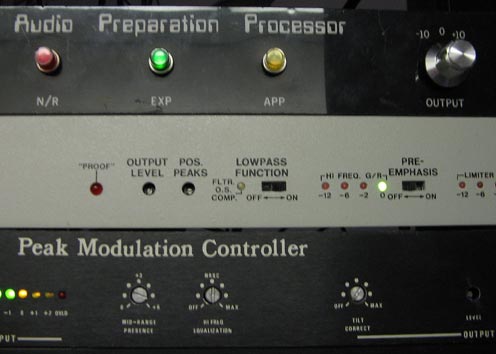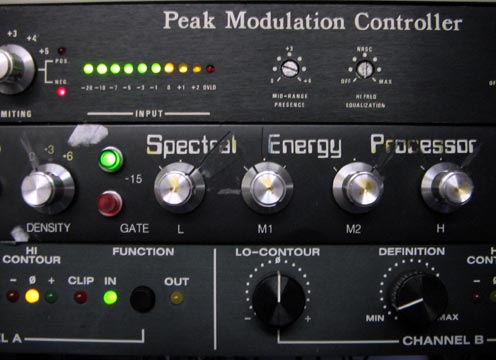 CRL & BBE 822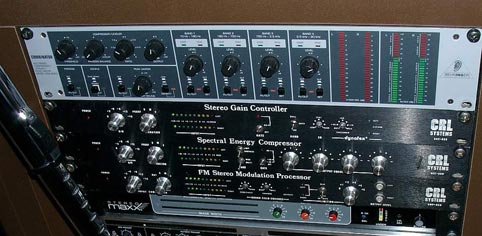 CRL's FM Air-Chain (above)
Behringer Combinator, Stereo Maxx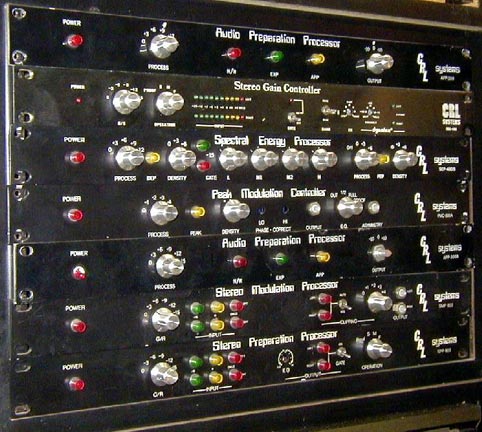 CRL Units WALL






CRL's FM Air-Chain (above)
SG800A Stereo Generator (multiplex generator)
SGC800 Stereo Gain Controller
SEC800 Spectral Energy Compressor
SMP850 Stereo Modulation Processor

CRL's AM Air-Chain (beneath)
Actually are the same models with Fm but on Mono,
"Mono" cousins as Kevin says :)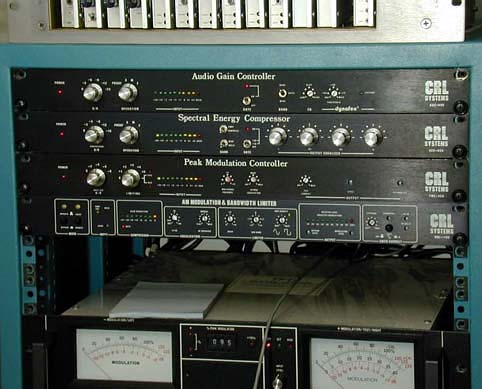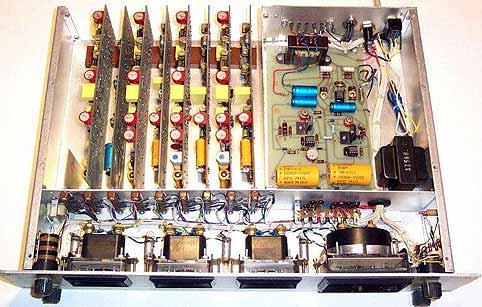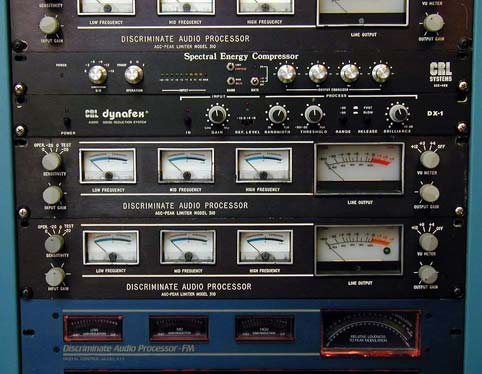 First multiband approach by famous Mike Dorrough's
DAP 300 (silver & black face) at 1973 and DAP 610 at 1985.

Above DAP two CRL units, a SEC800 Spectral Energy Compressor
and The Dynafex DX, a high frequency noise reduction unit.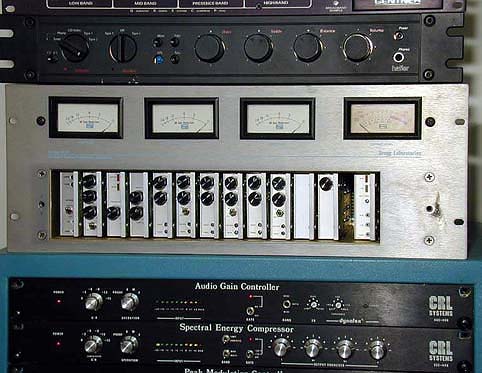 Another thrilling multiband processing box (center photo)
by Gregg Labs "Gregg Ogonowski" at 1980.

Beneath is the famous Harris processing setup, MSP 90 a wide-band
limiter and its companion MSP 100 a 3 bands limiter
with wide-band AGC. Photo by Greg Snow.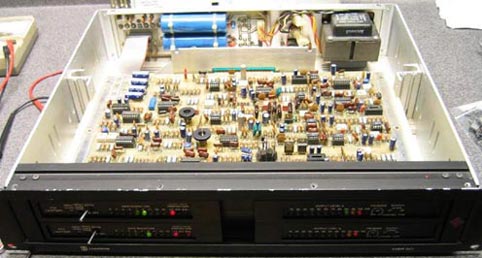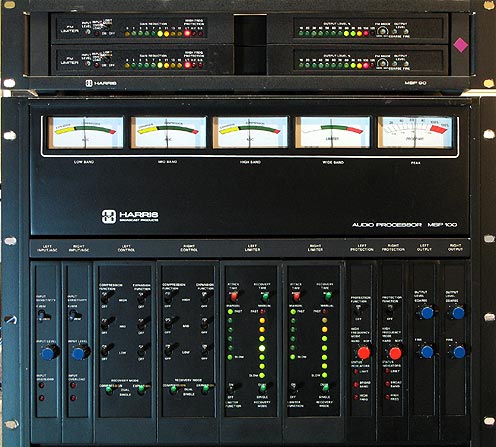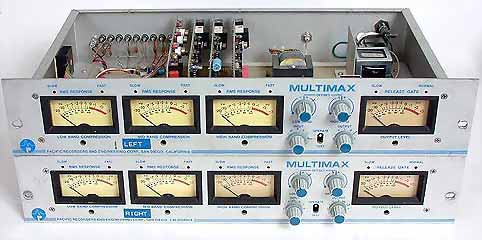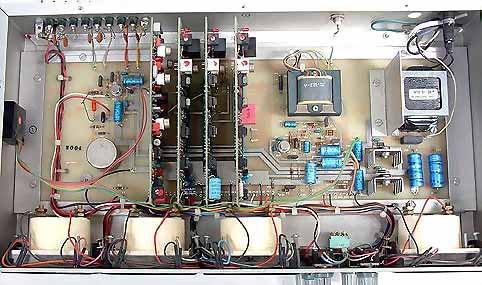 Multimax and Multilimiter another multiband processing
box by Pacific Recorders at 1976-81.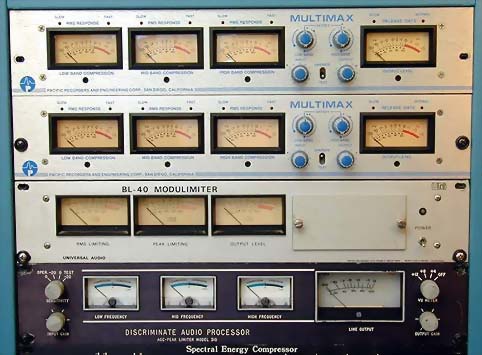 Multimax's and beneath first broadcasting unit
Modulimiter from Bill Putnam of Urei circa 1970.
Beneath black face DAP 300 of Mike Dorrough.





Hollanders response with Warsanis 1240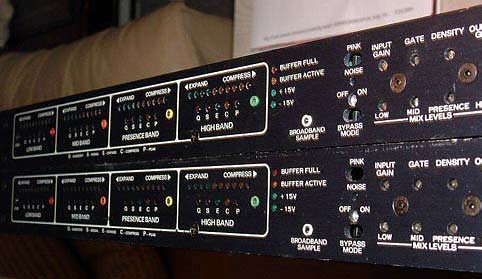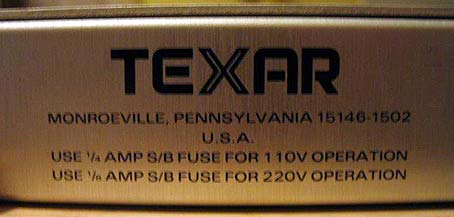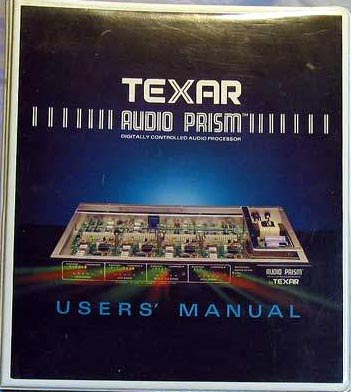 Gentner ex Texar audio prism's multiband processing
famous companion of Optimod 8100A1 at 1985.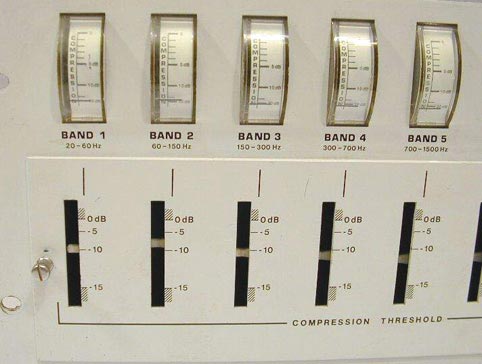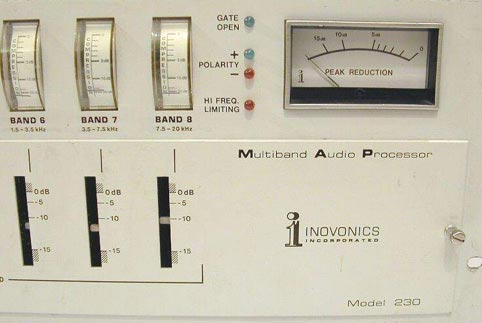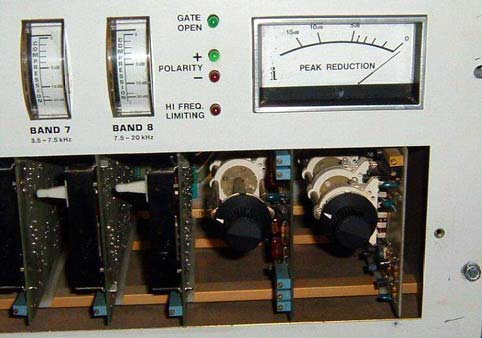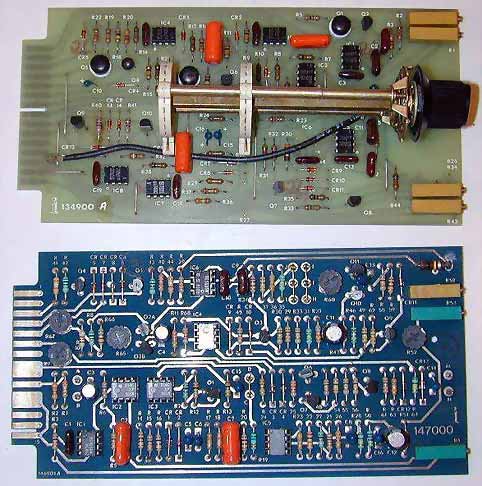 Inovonics MAP 230 AM multiband
processing box, 8 bands!! at about 1972-83.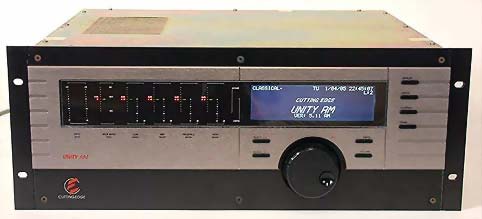 Gutting Edge's of Frank Foti Unity AM, same as Unity FM
Digital control, analogue path at about 1980.