Please be patience to the heavy load.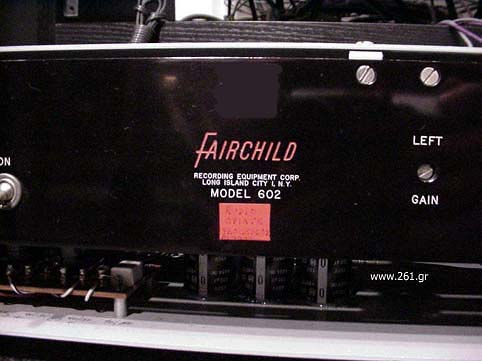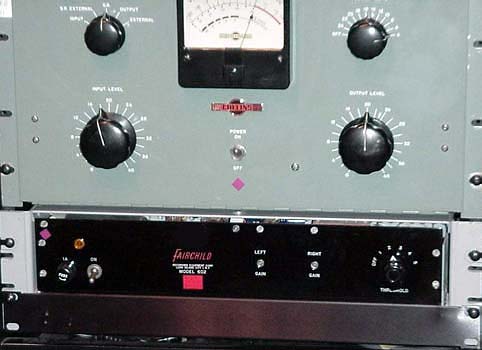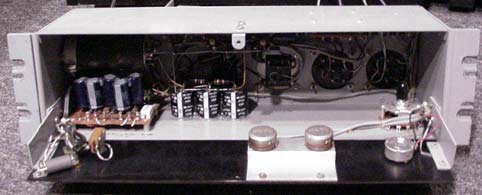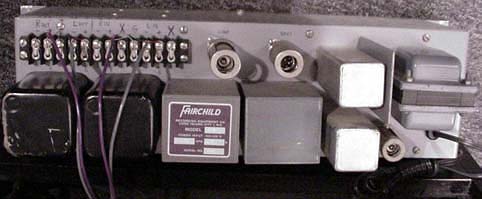 1960
Fairchild
Conax 602

Famous "Fairchild's Conax model 602" first high freq instantaneous limiter. Originally designed for studio applications but most for LP's disk cutting head. Immediately broadcasting engineers place it successfully at on air audio processing side chain just to avoid over modulations due the pre-emphasis works. Thus the "Conax" became the "father" of stereo pre-emphasis limiter for broadcasting application. Incorporate with 2band super fast attack & release times' pre-emphasis limiter with clipping and high-pass filtering.

The "Conax" is still effectively for HF limit applications on many today's studio productions together with reference units from the past like Gates or Collins as May you see on following photos.




1960
Collins
26U1

Great sounding "Variable MU" compressor peak limiter with famous "6386" valve made by Collins. Co at 1960 and is still in use as a reference by many recordings studios.

Here may you see schematics of Collins 26U1.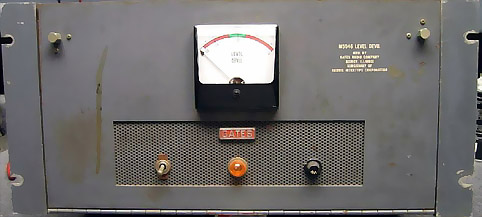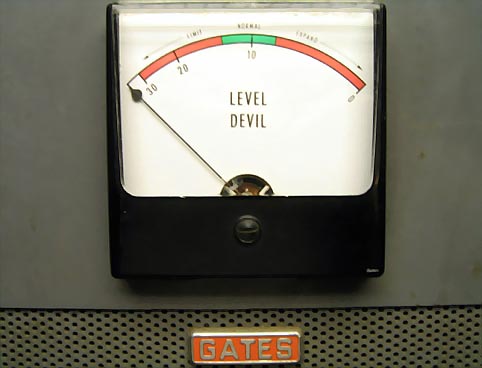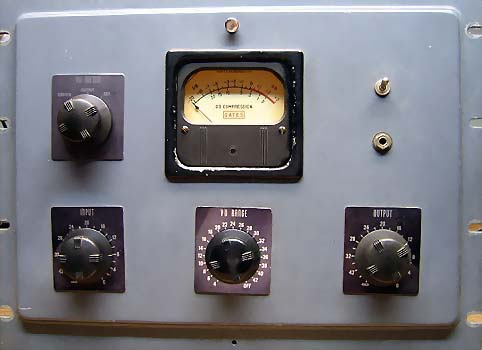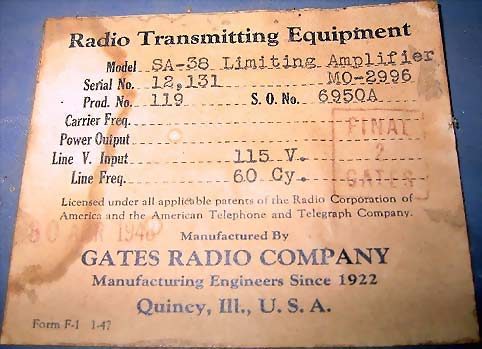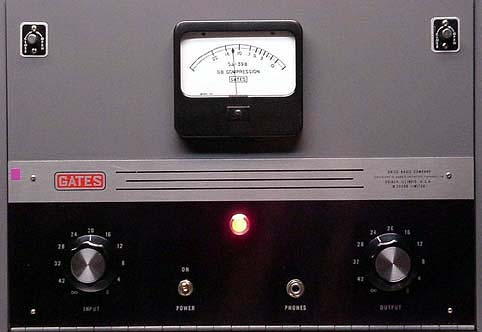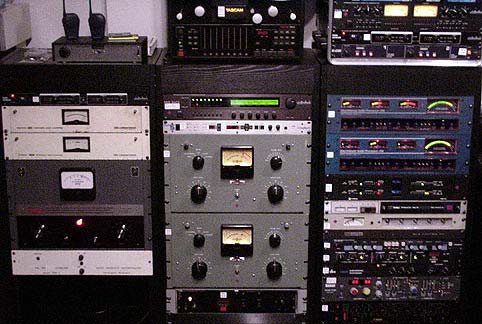 1960
Gates
Level Devil, SA-38, SA-39A and STA Level.

Other great reference units "MU Limiting Amplifiers" from the past made by thrilling Gates. Co at the Hi End era of 1960.
Level Devil, SA-38, SA-39A and STA Level.
"Greg" that baby devil wait yours restoration job :)

On the rack of rare processing equipments of Tarbox Road Studios

which is located in

Cassadaga

,

NY

near Fredonia, y

ou may see at left, two CBS Volumax & beneath Gates SA-39A, at center, two Collins 26U1 & beneath Fairchild's Conax 602, at right, two Dorrough's DAP 610 & beneath Gates Solid Statesman.



All the photos are courtesy by Greg Snow (A passionate fan of thrilling Gates units) tech consultant and one of the founders of Tarbox Road Studios NY.

Thanks a lot Gregory for your help :)
Greetings from Athens GR.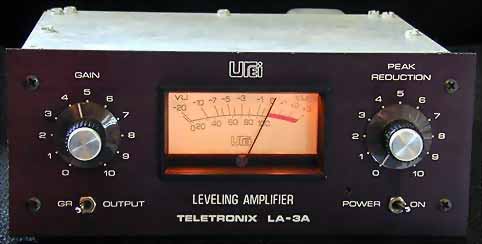 Great LA-3 comp limiter by Urei. Legend of Bill Putnam.


www.261.gr