Vintage Orban's Optimod brochure 1987

First Optimod 8200 brochure 1991

Back

3/2/2006

Hello serious fans of Optimod's around the globe, here is a memorabilia photo museum for the father "status" of radio sound processing unit ever made Orban's Optimod 8100A1. It's very difficult to collect it due the vintage character of the unit, made it real with the help of friends from US & UK. I appreciate if someone has any info or photos about analogue Optimod's; happily I add it here, also if you detect any misspelling wrong descriptions please let me know. 261fm(at)261.gr

PS: Salute to passionate audio engineers all around the world.
Fon 261fm



1972


Just Before OPTIMOD 8000 Prototype
THE OVERLOAD PREVENTION SYSTEM


---

Bob Orban recalls:

The "overload prevention system" was, in a broad sense, a precursor to the Optimod 8000. I built it in about 1972-73 for a college friend who had bought a class A FM, which was known at the time as KPEN (Los Altos, CA, 97.7). I had done an earlier FET multiple-time-constant limiter project while doing my master's degree at Stanford (broadband only). The OPS was based on this broadband front end followed by a pre-emphasized clipper. It had very low measured distortion (unlike the Audimaxes and Volumaxes of the time), so it was quite transparent-sounding on the air. The big limitation was the pre-emphasized clipper, which prevented the unit from getting too loud without HF distortion. On the other hand, it retained the brightness of the program material despite the 75us pre-emphasis curve. Of course, since it had no overshoot compensation, it was at the mercy of the 9th order elliptic low-pass filters in the Collins stereo generator it was driving. In fact, the extreme overshoots induced by the pre-emphasized clipper's waveforms was one thing that led us to investigate the whole filter overshoot issue, and which led eventually to the 8000's overshoot compensated clipper/filter. The 8000, of course, added an HF limiter, overshoot-compensated clipper/filter, and a stereo generator to the system. But the 8000's broadband compressor/limiter was closely based on the one in the OPS.

Regards
Bob Orban

---

Chris Holt comments:

The station Bob mentions (KPEN) was the station I was contracting with at the time. I had seen this apparently home-built limiter sitting in a pile of stuff at the transmitter site, and was amused at the crude "ORBAN" name on the front. I thought it was a joke - someone built a limiter in their garage and stuck the Orban name on it. When I was cleaning the place up, rather than throw it out I brought it home, thinking that at least I could use the chassis and/or parts for something. It sat in my garage for a couple of years, and it wasn't until I heard Bob talking about the OPS that the light went on. That evening, I dug it out, opened it up, and found this had indeed been built by "Orban". Got it cleaned up, brought it into the office, hooked it up and it still worked, aside from some very dirty pots! Bob did seem pleased to see it again. It now (well, at least when I was last there) sits in a rack with every other model of Orban processor made; a little museum of Orban history.

Regards
Chris Holt



1973-1974
OPTIMOD 8000 Prototype



This is the first "8000 Prototype" before commercial units. Is made on experimentation board. Including AGC, Pre-Emphasis Limiter, Stereo Generator

With Non Linear Overshooting Low Pass Filter.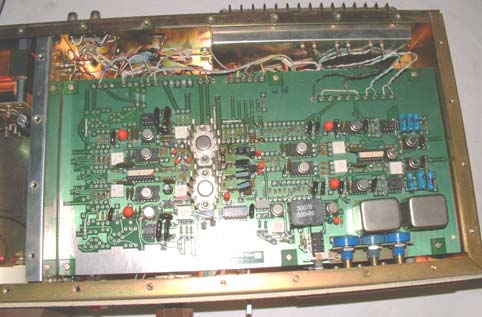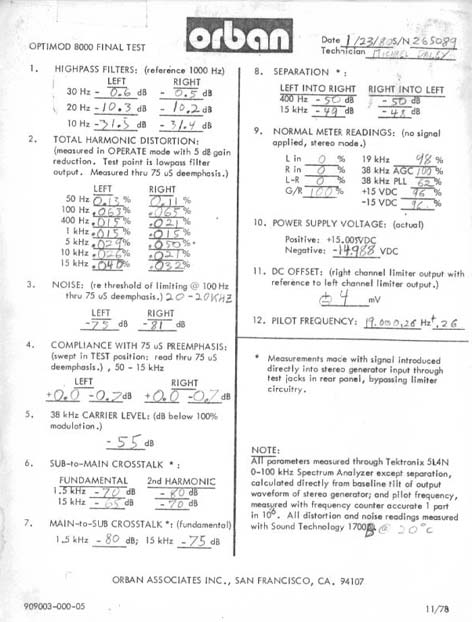 1975
OPTIMOD 8000



This is the final "Optimod 8000" commercial unit and released to radio stations at about 1975. Including AGC, Pre-Emphasis Limiter, Stereo Gen, and here for first time implement the Linear Non Overshooting Compensated Low Pass Filter. For this final commercial release Bob Orban cooperates with Mr. Eric Small of Modulation Sciences and Greg Ogonowski Indexcom vise president of Orban Co.

"Optimod 8000" is still on air at few radio stations around the globe.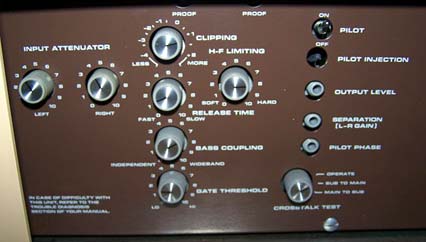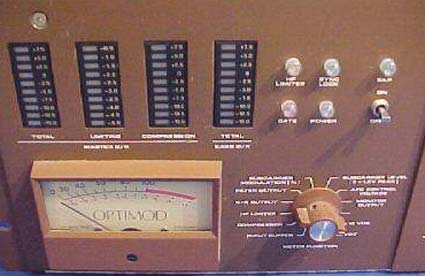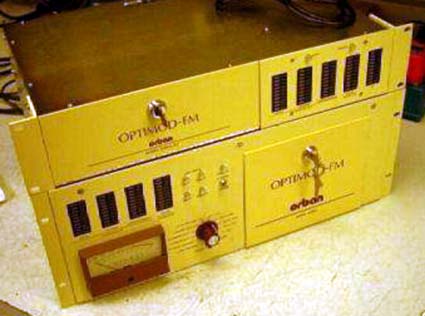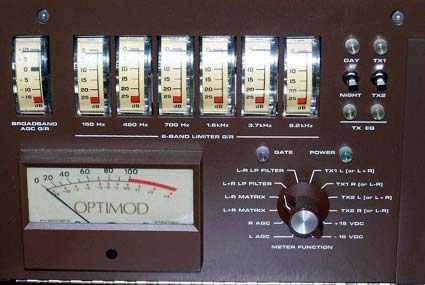 Optimod AM 9000A.
Most Beautifully & Classy Optimod's Face Panel EVER!!!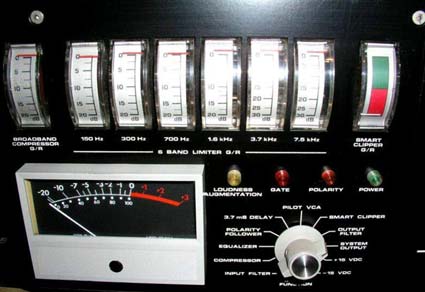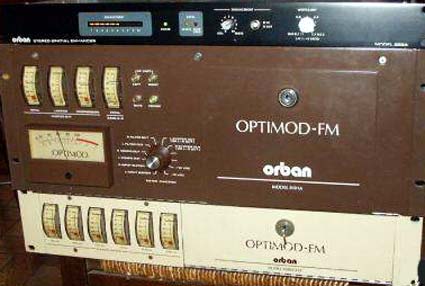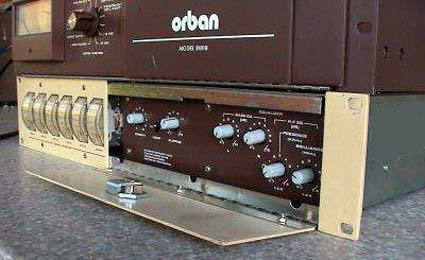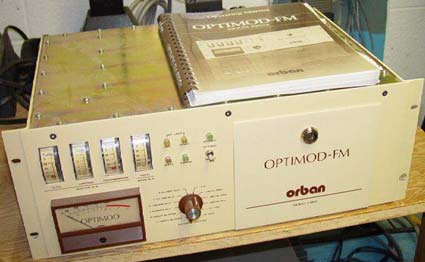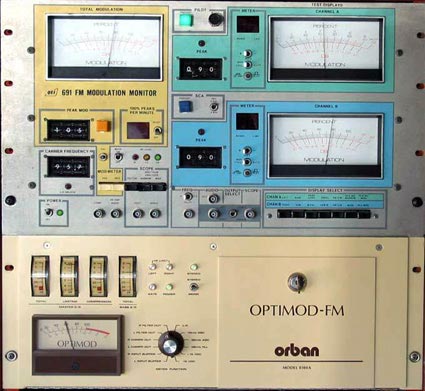 QEI 691 instruments excellent modulation measurements
circa 1978 with 8100A1.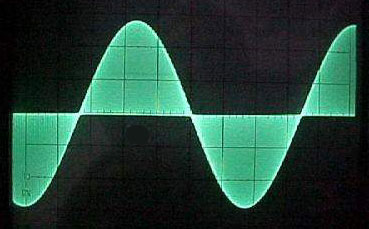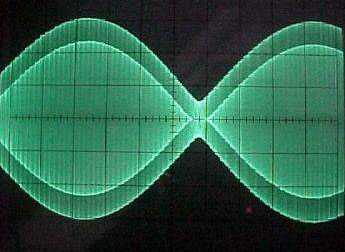 Super stable and clean MPX out of 8100A1 card # 7 Stereo Coder.
Waveforms of Separation and Phase relationships modulated by 1 KHz.



1980


OPTIMOD 8100Á1 & 8101A1 (with out Stereo Gen)

With Optimod 8100A1 Bob Orban together with Mr.

Greg

Ogonowski

, Vice President of Orban Co put the know how on all broadcasting processing issues. All others modern designers just follow / copy their ideas. On this final Optimod 8100A1 implement 2 Band AGC, Compression, Limiting Variable Pre- Emphasis Limiter, Smart Clipper, FCS Overshoot Compensator, Distortion Canceling Circuit, Linear Non Overshoot Compensated Low pass Filters, Very Stable Analog PLL Stereo Coder. This unit is sill on air at lots radio station around the globe and is a Status / Father of broadcasting processing units.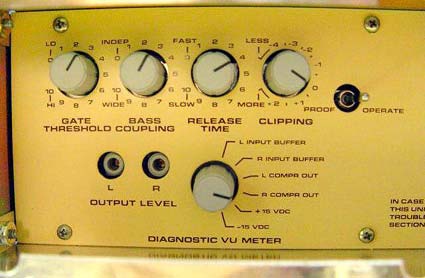 1984
Six - Band Limiter 8100A1/XT & XT2
Studio Accessory Chassis 8100A1/ST



Just before finally death of Analogue Bob Orban hit with XT and lately XT2 version companion chassis unit Six Band Limiter for Standard 8100A1 for that which wants more dense processing. This unit already successfully installed before years on all AM Optimod's 9000A, 9100B. XT2 comes as an answer to stop all designers at that time which abuse his 8100A1 adding a modifying cards or put ahead other multiband units just to make sound results louder but more distorted thus push on defamation Bob's reputation without his permission. Include on XT2 Mr.

Greg

Ogonowski Patent

ed

of

Multiband Distortion Canceling Circuit. XT2 will be still the absolute weapon on loudness war with lesser artifacts.

ST chassis comes to split & host the main 2band AGC cards # 3 & 4 of 8100 thus pre- processing is made on studio prior to STL so protects it from over modulation.

Just for the history before final stop of 8100A1/XT2 on product line, original Edge meters replace it with a more fast response Led Bar graphs panel.

By my opinion 8100A1/XT2 is sounded more natural from all latest digital boxes. There is NO WAY to make sound BAD an 8100A1/XT2 due the lesser tweaking knobs instead of all digital box due the lesser knowledge of the user.

1987
8100 AFC or Retrofit ACC - 022

Here is an great addition for your Optimod 8100A1 alone or with XT2 giving an absolute competitive sound results, Card # 0 or Fm Filter Card or Retrofit ACC- 022.

Actually this Card designed with help of Mr. Eric Small of Modulation Sciences at about 1987? And replaces the final Safety Clipper of Cards # 8 & 9 with a pair of overshoot-compensated, low pass-filters in order to significantly reduce (by 25 – 30 Db) "splatter" in the SCA region of the baseband, it also reduces any residual overshoot by about 6% thus even on extremely densely-processed program material can allow a higher level of peak modulation at about 1Db with-out an increased risk of overmodulation. Results are better (cleaner) from any conventional composite clipper unit. This card inserted between buffer out of filter cards # 8 & 9 and input of stereo generator Card # 7. The frequency response of the card is typically +0, -0,1 Db, 30 – 15 kHz. An 8100A1 containing this card will therefore perform well within +-0,75Db specification limits. Card # 0 has been specifically designed to be used in conjunction with 8100A1's existing FCS Overshoot Corrector. Card # 0 is therefore unusable with the older Optimod Fm 8000, or with other manufacturer's equipment. Just for your info, this card # 0 is on all latest digital Optimod's as a software of curse.


A Unique Strange 8100A1 with Blue Face Panel?
---
Mr. Marty Acuff tech manager of Orban, recalls.

The blue-faced 8100A/1's were manufactured by Orban on an order
for Broadcast Electronics (BE) and sold by BE packaged with their
transmitters. The color matched the official "BE blue".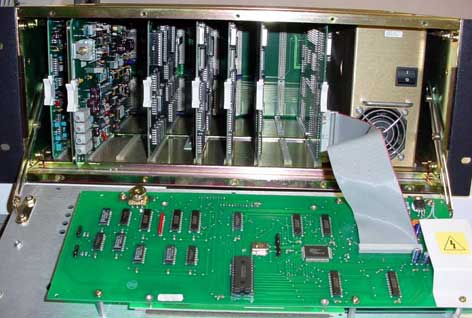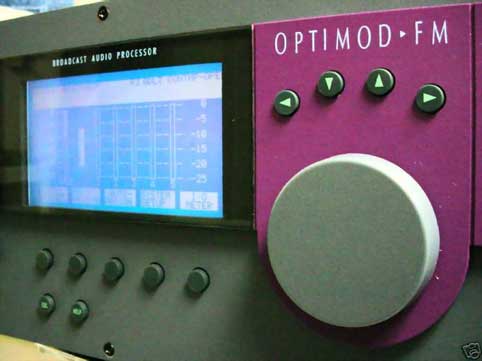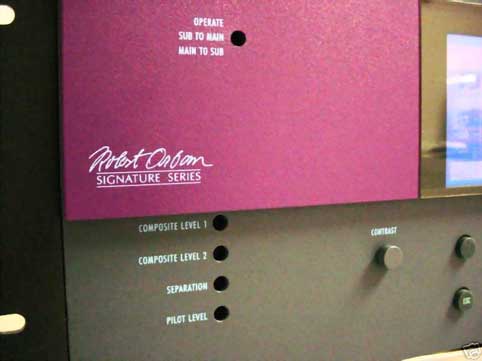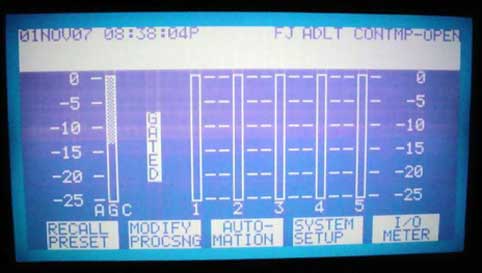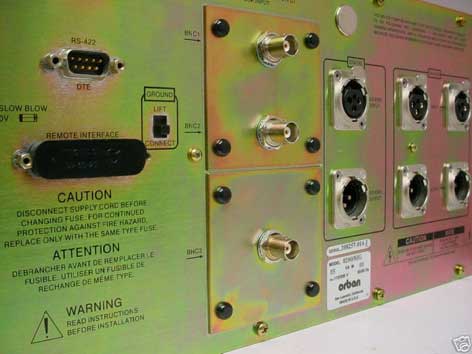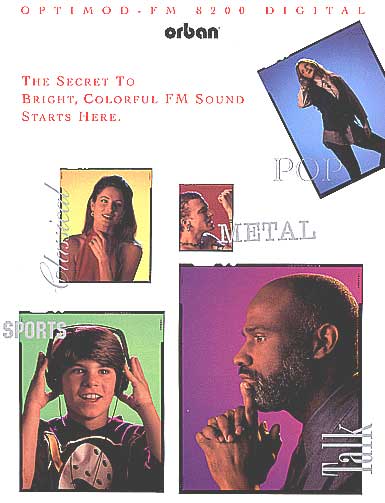 1991
DIGITAL OPTIMOD 8200
Just a Digital Version of Analog 8100A1/XT2



1996
DIGITAL OPTIMOD 2200
Just a Digital Version of Analog 8100A1



Hmm!! Let's tweaking that box making it sounded real good and then may I go to "piss" all digital fancy boxes :) But how opens that damn door?




Well yes I think at this time I setting it up really good. That's on air sound I like, is pure natural and warm, an analogue pleasure. So now I am ready to broadcast. I hate all digitals, sounds to me "fake" with "brittle" HF contains. Digitals boxes make me throwaway headphones after few min of listening. I am a "girl" so I have very sensitive ears :)

Salutes to all analogues passionate.
Terry.

Please don't look at me; become too shy girl when I am on air.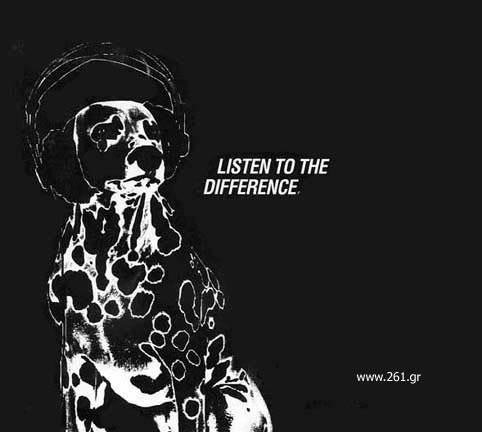 Bob Orban's Dalmatian Dog? From 1987 Product Catalog.


www.261.gr