Changing Pre-emphasis
Of Optimod Fm 8100A/1


---
9/1/2007

The Optimod Fm Model 8100A/1 is normally configured with 75ms pre-emphasis. If your country's standard is 50ms and you therefore wish to change the pre-emphasis on your unit from 75ms to 50ms, you must replace resistors and capacitors on card #6, as indicated on the following table.
Refer to Appendix J for location of components.

If you have not had much experience reworking double-sided printed circuits boards, see Replacement of Components on PC Boards in Appendix F. Verify correct operation when the modification has been completed, see Appendix D for a suggested method of verification.
75ms & 50ms Pre-emphasis curves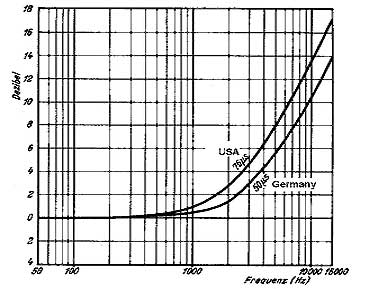 COMPONENTS TO BE CHANGED ON CARD #6
R604, R638

5.90K
+-0.5%

1.2K
+-0.5%
| | | |
| --- | --- | --- |
| | All resistors are Metal Film, 1/8-Watt, 1%, except as noted. | |
C603, C615

10nf
+-2% Polypropylene

47nf
+-2% Polypropylene
C604, C616

150pf
+-1% Silver Mica

100pf
+-1% Silver Mica

www.261.gr